Well, we finally had our 1st Annual World of Cigars Cards&Cigars Night. The event was a success in all its simplicity and small scale fun. It was basically me and a few of the guys playing no limit texas hold'em and smoking quality cigars with quality beverages.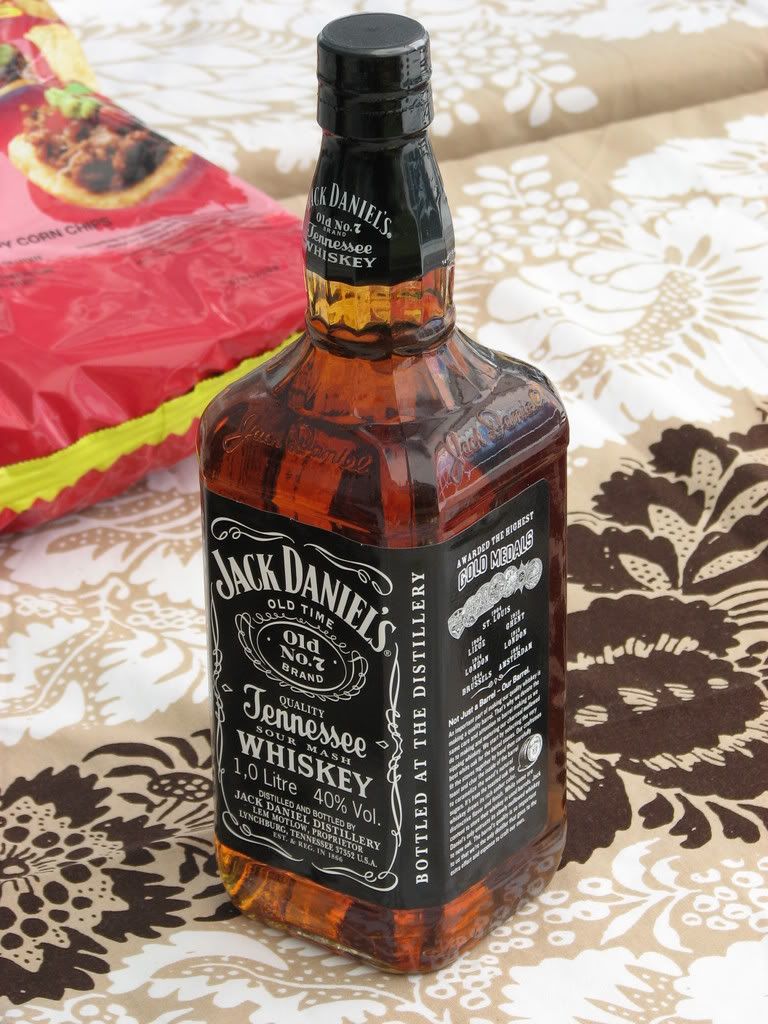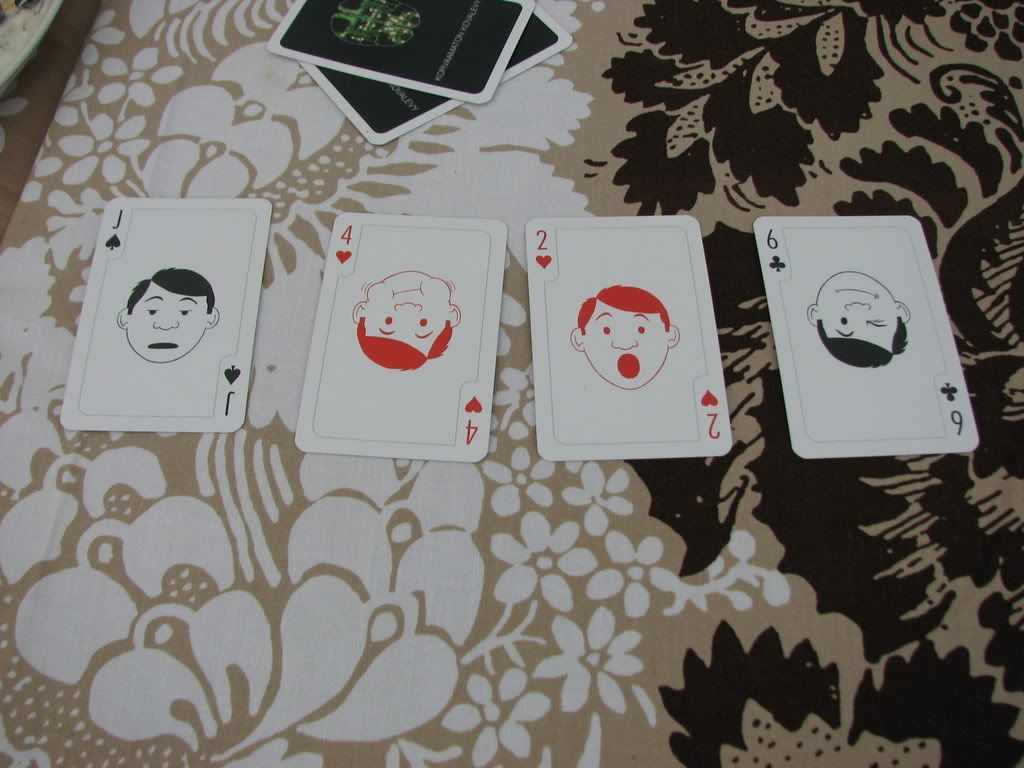 Since I did not want to cigar-odorize my friends house, we agreed the night to be an outdoor event. This was a great idea, since the weather was pristine and the settings were quite comfortable.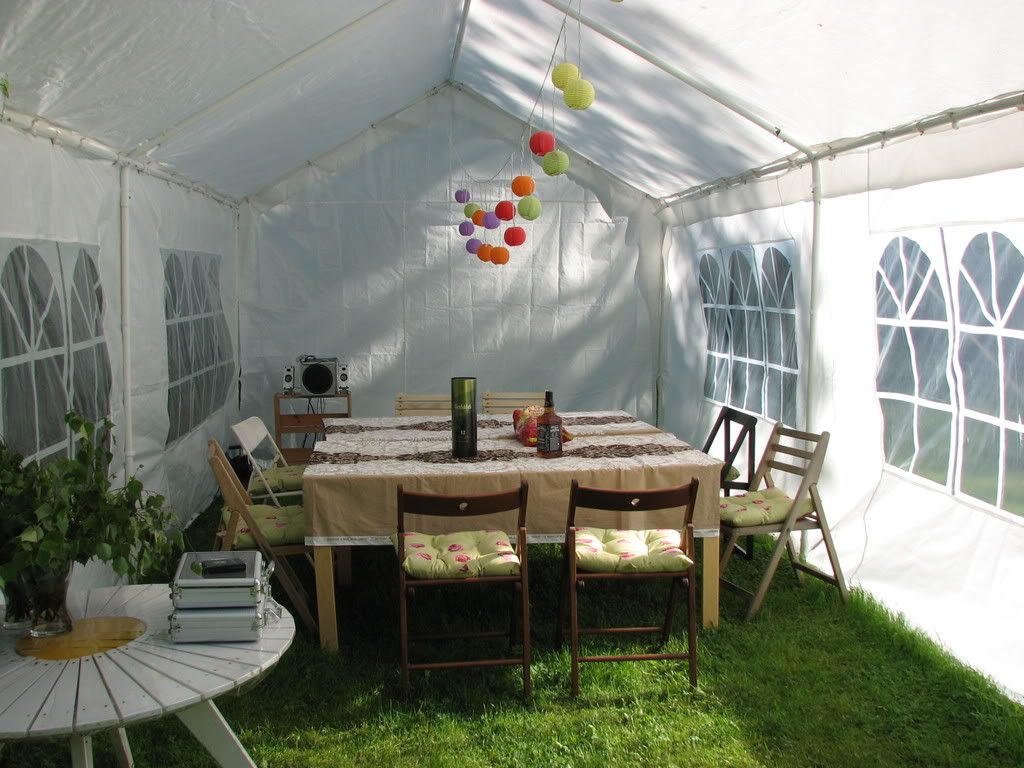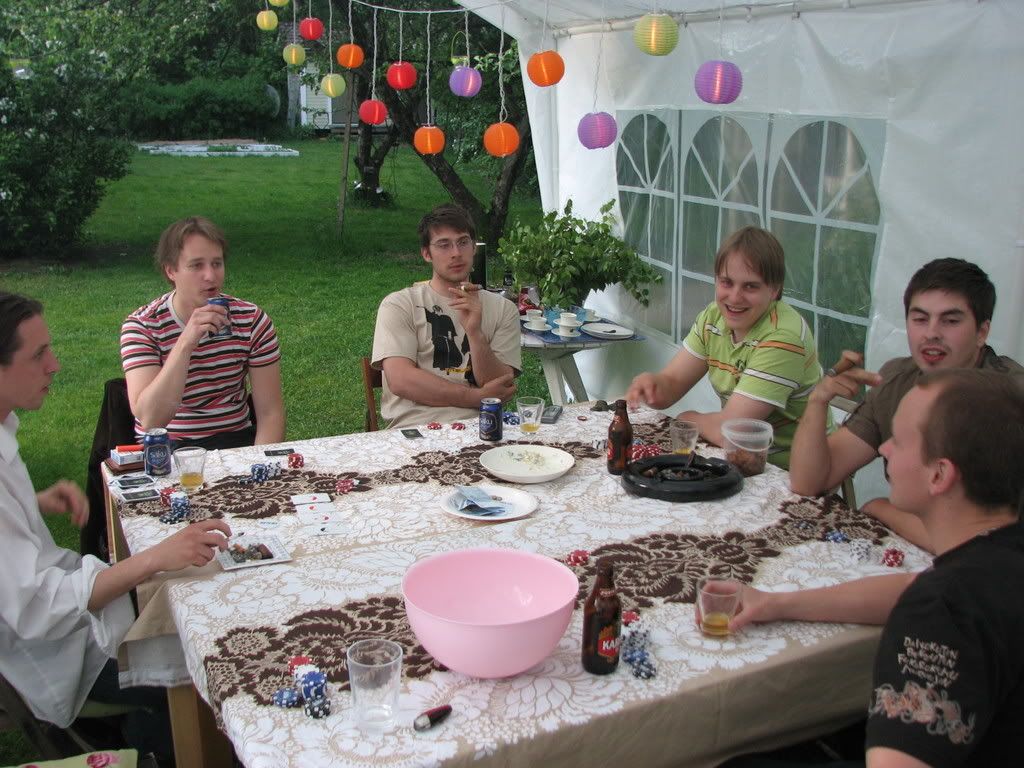 So, we played some cards, smoked some great cigars - Cusano, Cuvée and Montecristo 4. Chipleader altered and I was close to winning the whole lot. Unfortunately i played two bad hands and lost everything; Both hands by uncanny cards for the opponent...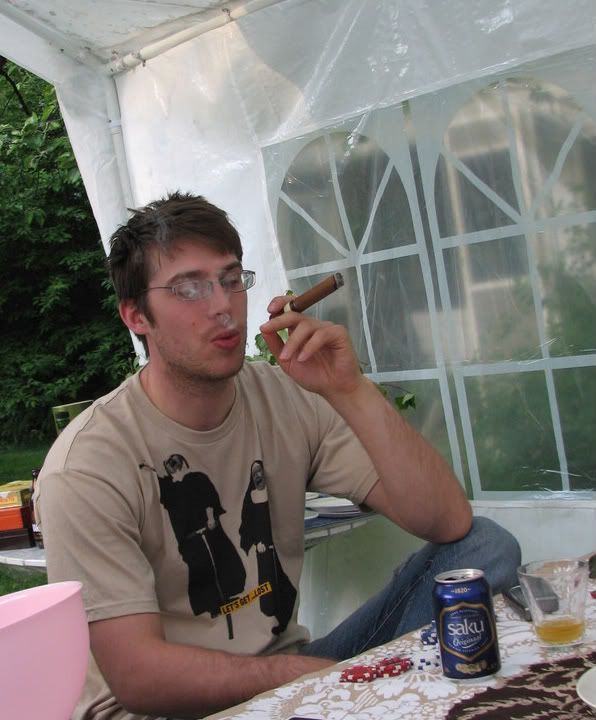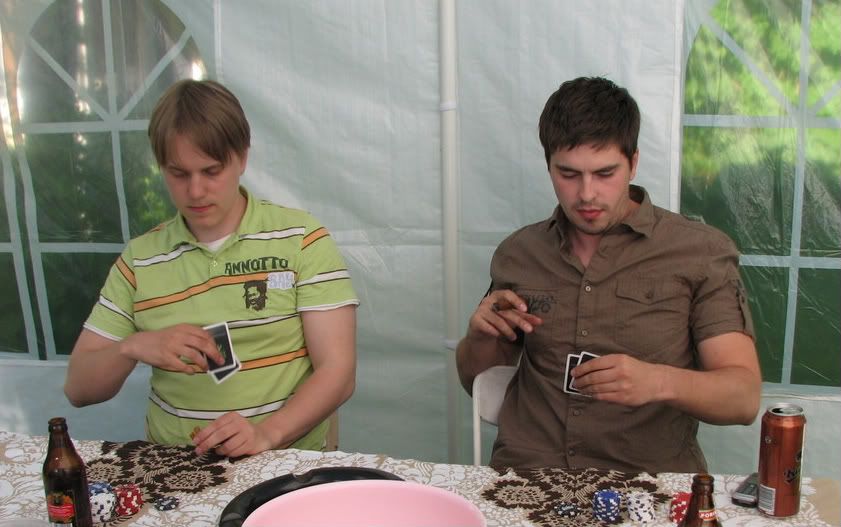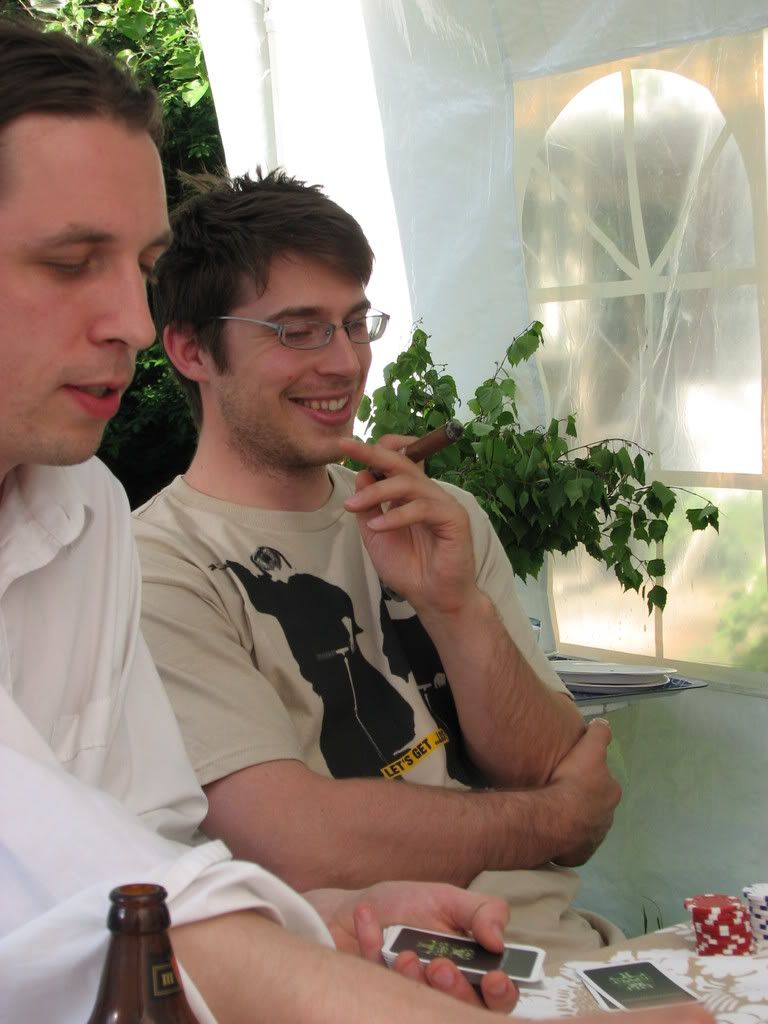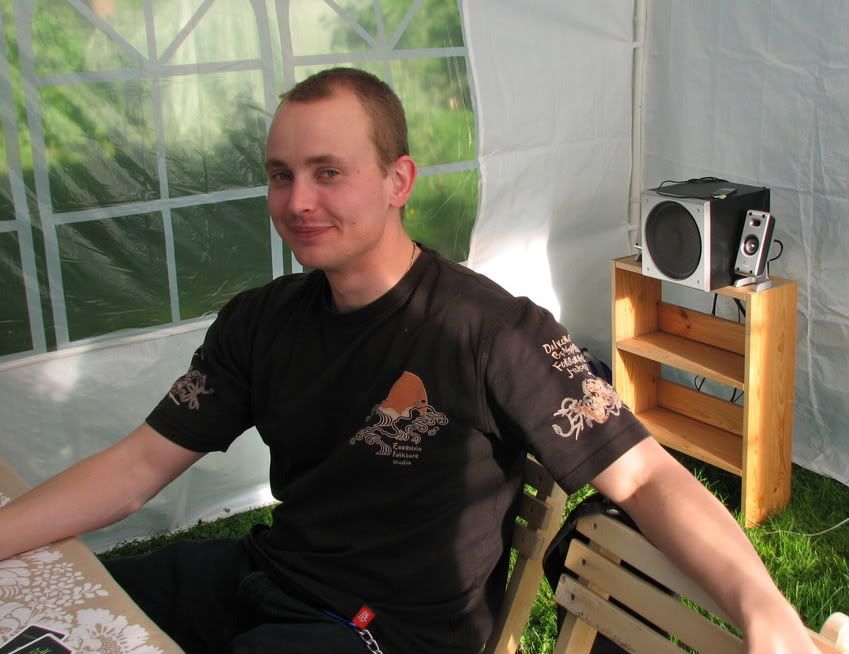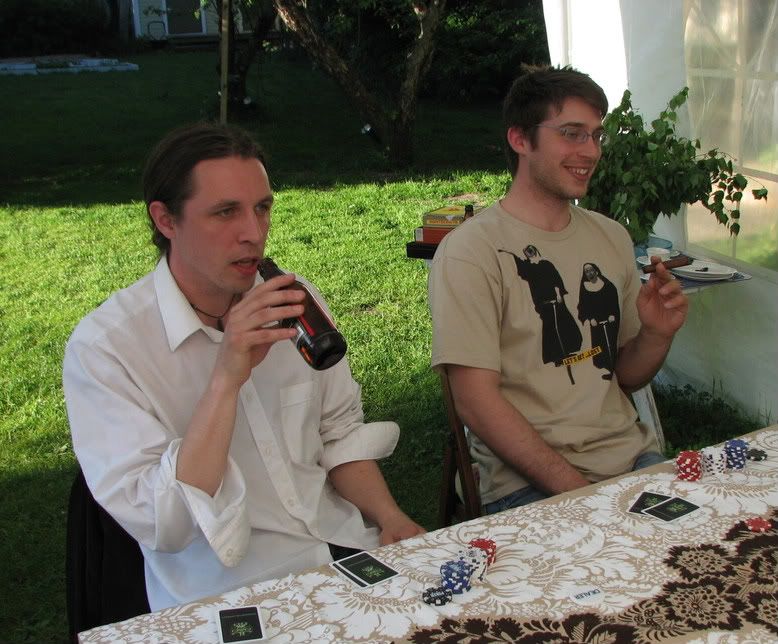 Well, what can i say... I am not even dissapointed about my loss of money, since the night was a great success and everyone enjoyed their time. We already agreed on the next poker night with the guys, but the WOC Cards&Cigars Night will remain as an annual poker tournament... for now.
The shadows grew longer, day turned into evening and evening into night, but we kept on playing. Finally, after two bottles of whisky and countless bottles of beer, the tournament ended with one guy richer than on arrival.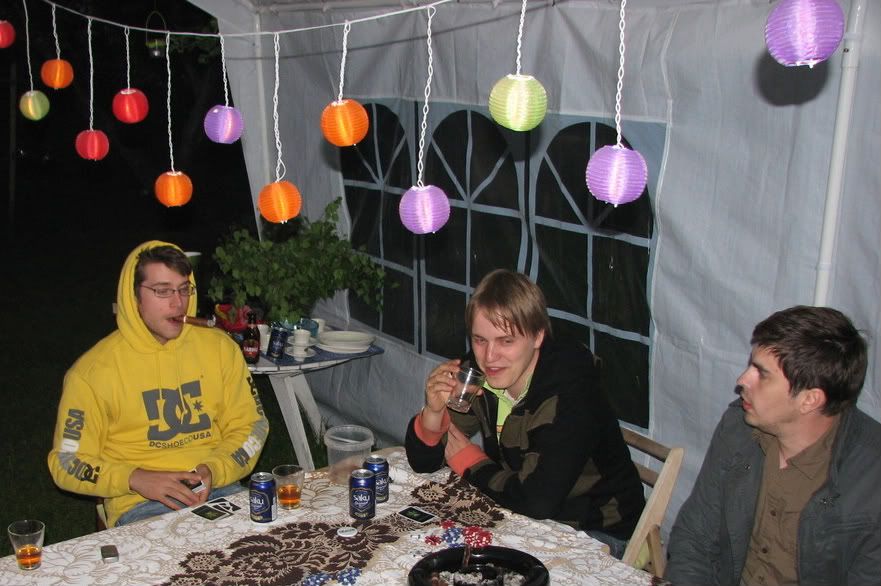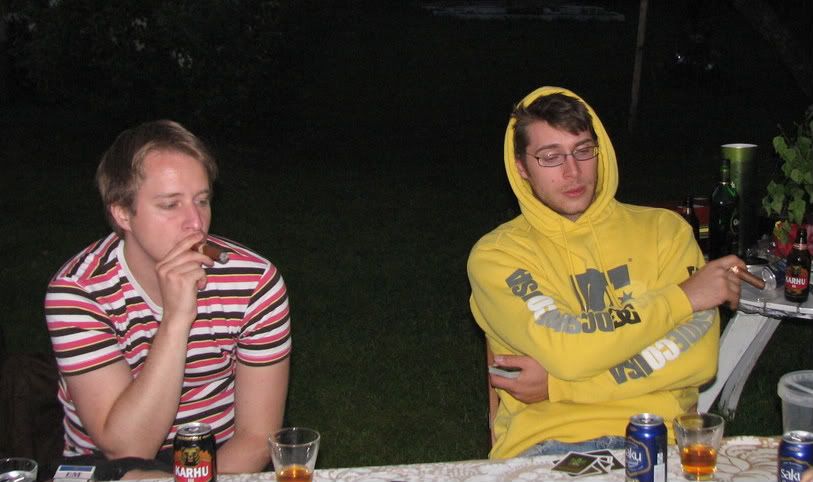 Here is the winner:
And here is the host: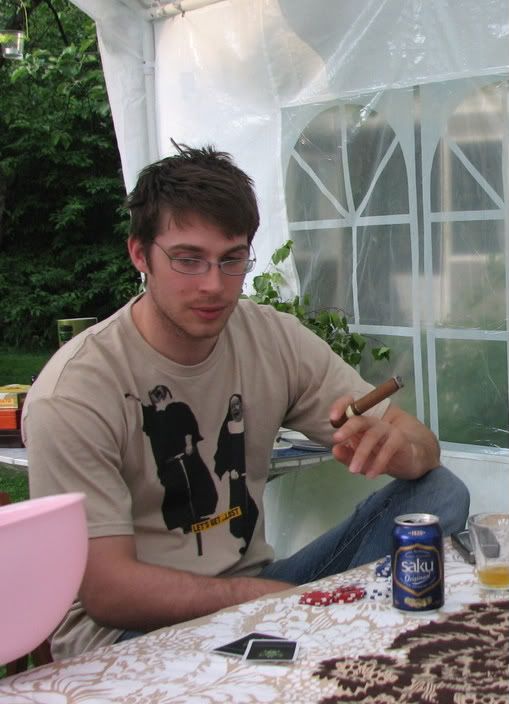 Thanks to all our players, the host and Joe Chiusano for making this event possible. See you again next year!